September 17th
On this day in 1862 the bloodiest one day battle in the history of the United States occurred at Antietam Creek in Maryland. General Robert E Lee had chosen to capture Harper's Ferry, where the Union garrison was located and invade the North with his spoils. He ran into General George McClellan and the Union army near the town of Sharpsburg, Maryland. An indecisive battle ensued that had both sides on the brink of victory only to have the other side receive reinforcements at the last moment. In the aftermath 23,000 of the combined 100,000 soldiers involved were injured or killed.
On this day in 1916 German pilot Manfred von Richthofen, aka the red baron, shot down his first plane during WWI. He would go on to shoot down 79 more planes through his short, illustrious career. During his last 8 months of combat he painted his tri-plane entirely red in honor of his fighting regiment and garnered his nickname from the English.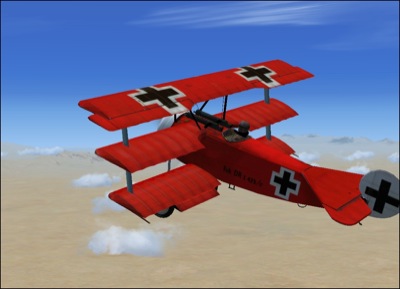 On this day in 1967 during a performance of "My Generation" on the Smother's Brothers Comedy Hour, Who drummer Keith Moon blew up his drum set. Unbeknownst to his band mates, Moon wanted to do something that would be talked about the next day. He normally packed his base drum with explosives that would go off during the end of the performance, but for the television audience he packed in three times more than he normally did. His explosion singed the hair of Pete Townsend and contributed to a loss of his hearing. Moon also ended up with shrapnel in his arm, and the broadcast was momentarily sent off-air.