October 29th
This day in 1929 will forever be known as "Black Tuesday" because of the stock market crash that occurred. The roaring 20's came to a crashing end during the week leading up to this day. But after a big crash in its own right and a moderate rally stockholders sold everything in an attempt to get anything on their investments. People were literally jumping out of windows in New York City because life as they knew it was over. The nation, as well as the world was not prepared for the crisis and the Great Depression set in.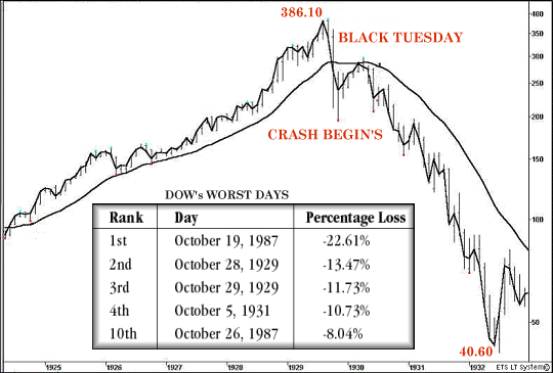 On this day in 1971 Duane Allman of the Allman Brothers Band died in a motorcycle accident. He was only 24, but already regarded as an accomplished musician. His brother and the rest of the band continued to perform in honor of Duane, and continue to play shows to this day.
On this day in 1966 "96 Tears" reaches number 1 on the billboard chart for ? and the Mysterians. ? beat Prince to the punch as far as representing yourself as a symbol is concerned. This song represented a turning of the tide of popular music from more prefabricated music to organic rock based out of garages. One of the first "Garage Rock" bands, ? and the Mysterians provided a foothold for many bands to come to at least believe they had a chance of making it without being good looking or necessarily talented.