Those that have known me for a while remember I did a "three things" post about all my friends on myspace. It was both rewarding and challenging. But I won't do that again, I'm old, and nobody cares. But I got to thinking about a lead singers the other day and I thought I'd dust off the format one more time.
David Lee Roth (VanHalen) Dr. Rockso, Might as well jump when your career is over, funny how he thought he was bigger than the band, how'd that work out for ya Dave?
Ozzy (Black Sabbath) Sharon!, doves or bats?, the Alamo seemed like a good place to take a piss at the time.
Mick Jagger (Rolling Stones) Maroon 5 and Ke$ha name drop, his favorite flavor is cherry red, what kind of cigarettes make a man?
Kurt Cobain (Nirvana) Shotguns, depression, and heroin don't mix, he was worst at what he did best, he swore that he didn't have a gun.
Eddy Vedder (Pearl Jam) Ticketmaster sucks, may be the only person on earth that understands "Yellow Ledbetter", don't call him daughter.
Buddy Holly (Buddy Holly and the Crickets) He loves Peggy Sue, the music died when he died, the originator of "Geek Chic".
Freddie Mercury (Queen) What other gay man could get an entire sports arena to sing along to his songs?, Live Aid, nuff said, scalamoosh!
Geddy Lee (Rush) Seriously, is there any band worse than Rush?, no, really, he's a dude, they call him the working man.
Layne Staley (Alice in Chains) Ended up a big ol pile of them bones, his pain was self chosen, he's the man in the box.
Jack White (White Stripes) A seven nation army couldn't hold him back, dude, it wasn't his sister, he just took HER last name, who'd a thunk, icky thump.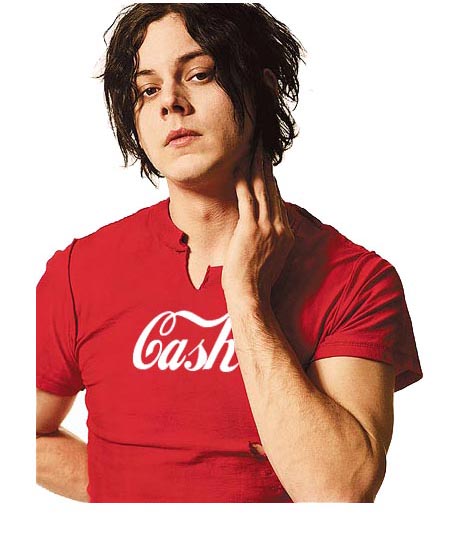 Chris Cornell (Soundgarden) Driving backwards in the fog doesn't remind him of anything, he shot his love today, would you cry for him?, he wants the spoonman to save him.
Robert Plant (Led Zeppelin) Tight pants + bulge in crotch = burning loins, he knows a lady who's certain all that glitters is gold, in the darkest depths of Mordor he met a girl so fair.
Thom York (Radiohead) Hey, don't make fun of his eye, he can't help it, anyone can play guitar, you kill yourself for recognition, kill yourself to never, ever stop.
Roger Daltrey (The Who) He's not a deaf, dumb, blind kid, he just played one on tv, like that Rush guy he didn't write the songs, he didn't die before he got old.
2-D (Gorillaz) He's quite animated!, made an entire album on an iPad, the revolution will be televised.
I think you get the idea, this is getting trite.